Lorenzo Hughes, Myo-Therapy & Physical Health Care Practitioner is not
offering
Massage, Manual or Exercise Therapy at this time.
NOTE:

My compassion, commitment and success in
changing our approach in maintaining and improving
health and being a part of the solution to many conditions in
the past several years, has me exited and looking forward to coaching
you in a new approach to your overall health and pain concerns.
You now have
available
to you some
of the most effect natural
clinical grade dietary supplements privately available.
Begin your dietary today, before the New Year.
Be proactive with your health care.
URGENT!!!!! Not taking any appointments at this
time. Office is being downsized while re-enrolling
in school. Please e-mail me at myotherapyclinic@yahoo.com,
Subject; Massage Booking
https://supplements.godaddysites.com/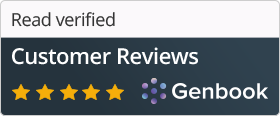 Private Practice
Kansas City Location
Supplementation, Massage Therapy, Exercise Therapy, Weight Loss, Strength Exercise Program Design
Coach and Speaker