Lorenzo Hughes, Myo-Therapy & Physical Health Care Practitioner Continues To
Offer The Best in Physical Health, And The Most Relaxing, Effective, Advanced
Clinical, Orthopedic Massage, Manual & Exercise Therapy In The Metropolitan Area.
Be proactive
Address physical & emotional pain by
Invest in your health and book an appointment:
To Schedule An Appointment, Click Customer Reviews Button Below
Become a regular VIP client & receive all NEW discount session rates
March 2017 ($45 60min. $65 90min, $85 120min).
Ask about New $25.00 Neuromuscular Therapy for localized pain only which is
recommended for auto accident claims & chronic headache, muscle & joint pain.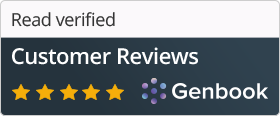 Private Practice
Kansas City Location
Location #1 bldg. - 1734 E. 63rd street, ste 607, Kansas City, MO. 64110
Massage Therapy, Exercise Therapy, Weight Loss & Strength Exercise Program Design